How to provide online accounting service ?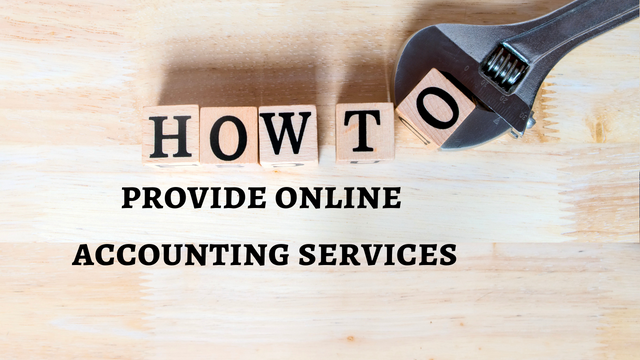 In the digital age, many possibilities allow one to start an online business irrespective of the shape and size one chooses. In short, there is something for everyone. Starting a bookkeeping business might be your go-to option if you have a knack for numbers and an excellent experience for the organization. Online accounting service is in demand, and all businesses need to keep bookkeeping records as per the law, and they need to hire someone to do that. It might sound pretty overwhelming to start from scratch, especially if you have no previous experience running any bookkeeping business. Still, you don't have to stress as this blog will help you start a virtual bookkeeping business.
What do you need to know about online accounting service?
Bookkeeping is generally all about accounting, and you must help businesses balance the box. The term is a broad term that includes everything from managing accounts payable receivable reconciliation, reporting income tax and self-employment tax preparation, etc. All these services are categorized into three main areas, including income statement balance sheet and statement of cash flow.
Things you need to consider while starting a bookkeeping business
Startup cost:-
The best part about accounting services online is that there are no startup costs involved in starting any bookkeeping business. You need to have a laptop or computer.
Software:-
Since the majority of the clients expect you to walk with the accounting software, you need to subscribe to or by the relevant programs. These can be a little expensive, with another great reason to focus only on one software.
Training or certificate classes:-
You have to shell out some more money if you are entirely new to bookkeeping. You want to carry out some training or take a certification to show your capabilities if we do not have the experience to carry out bookkeeping professionally.
Business structure:-
There are various ways you could structure a bookkeeping company. One of the best ways to start as a sole proprietorship. It means that you are a self-employed person instead of a business. Even though starting as a sole proprietor is pretty easy, it can also be risky as you will be responsible solely for anything wrong with your company.
How can you find clients online?
Connecting with new clients in your business is just like making friends or even dating in the business of bookkeeping. It does not happen overnight. It would be best if you had a couple of meetings before you trusted each other to start working together.
Create your website:-
Your primary purpose is to show that you are a real business and get some credibility. There are different website builders available out there. You can choose the one that aligns with your needs.
Choose the web pages:-
Whether you are creating your website all by yourself or hiring a web developer, you need to determine what you want on your website. When you navigate a website, you are faced with different links to click in the menu bar.
Hence staying online in this world of technology is very important, so you should follow the trends undoubtedly.