Accounting Services In Australia
Our bookkeeping team has more than 10 years of experience in providing bookkeeping services for Australian accounting firms. We have worked with several accounting firms.
All of our bookkeepers are qualified bookkeepers and Xero and QB/QBO Certified ProAdvisors who are supported by an entire team including Managers and Directors to guarantee that no issue or question goes unsolved.
This experience means we are well placed to deal with your outsourced bookkeeping services:
Accountant Capabilities:
Monthly statements
Parent company reporting
Cash & fund flow statements
Management reports
Tax returns
Inter-company reconciliations, Consolidated financial statements
Assignment review time by supervisors and managers
Reducing tax liability
FBT
Financial ratios & comparative analysis
Preparation of compliance requirements
Assistance with business decisions
Bank & lender relationship management
Accounts preparation for due diligence
Plus the skills below as well
Bookkeeper Capabilities:
BAS & the ATO
Accounts payable/receivable
Payrolls Processing & Payroll Returns ( TFN Declaration, PAYG, SR, IAS, etc.)
Inventory accounting
Bank and cash reconciliation
General ledger
Invoicing
Fixed asset management
Records management
Basic financial statements
How To Outsource Bookkeeping & Payroll service in Australia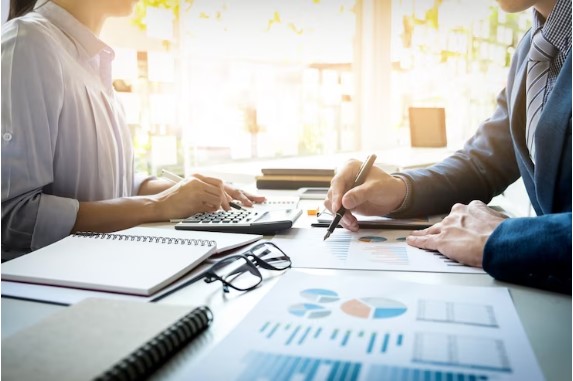 Outsourcing your bookkeeping and payroll services in Australia can be a smart business decision. Here are some steps to consider:
Identify your business needs and budget
Determine the scope of services you need and how much you are willing to spend on outsourcing. You can take help of our representative to sort out this.
Research and shortlist outsourcing providers
Look for reliable outsourcing providers that offer bookkeeping and payroll services in Australia. Check their credentials, experience, and reputation.
Evaluate and compare providers
Narrow down your list of providers and evaluate them based on their services, pricing, communication, and responsiveness.
Finalize and contract
Once you have identified the best provider, finalize the terms of the agreement, and sign a contract.
Set up communication and workflows
Establish clear communication channels and workflows to ensure that your outsourcing provider understands your business needs and can deliver quality services.
Monitor and review
Regularly monitor and review the services provided by your outsourcing provider to ensure that they are meeting your expectations and standards.
Remember, outsourcing bookkeeping and payroll services can help you save time and money, while allowing you to focus on growing your business.
At Mindspaceoutsourcing, we provide top-notch accounting outsourcing services in Australia. As one of the leading Australian accounting outsourcing companies in India, we offer a range of accounting services in Australia, including bookkeeping, payroll outsourcing, and more.
Our team of experts is well-versed in the latest payroll and bookkeeping services, making us one of the most reliable outsourcing payroll providers in Australia. With our expertise and experience, we can help streamline your financial processes and provide you with accurate and timely reports, giving you the insights you need to make informed business decisions. Trust us to handle your accounting needs, so you can focus on growing your business.