Our Services
Mindspace is a provider of bookkeeping, payroll and accounting services. We believe even routine accounting and bookkeeping functions deserve special treatment. Our vision is to be the national leader in facilitating the trusted accounting outsourcing partner for accounting firms and SME's across the globe and highly respected by using innovative technology. A bookkeeping and accounting business is known for the quality of its service. Our firm's prime concern is to maintain high standards for our clients in the US.
Why Mindspace ?
Well qualified and experienced team comprising of accountants. We are QB and Xero certified with +9 years of experience in US accounting.
Protect your data is fundamental significance for us. Our committed IT policies ensure information on servers, PCs and messages inside the workplaces and reliably work to best-rehearse structures.

It has 3 tier security levels.

Read more
We deliver a level of unwavering quality, consistency, and expertise in bookkeeping and tax return processing. Our firm's prime concern is to maintain high standards for our clients in the US.
Our bookkeepers are well equipped to support all aspects of your needs. Get your books stay on top with us and no binding contract we can manage your account outsourcing needs hassle free.
We aim to reduce your present cost by 50% with dedicated round the year outsourcing service.
You accounts will be handled by experienced bookkeepers and reviewed by QuickBooks and Xero certified professionals.
Testimonial
Manish is the only way to outsource all of your book keeping needs! Very fast, reliable and attentive.
Mustafa,
Online Jewellery Store New York, NY
Overall, I am very satisfied with The bookkeepers. They are responsive, professional, and accurate. They always address any issues promptly and to my satisfaction and I will continue to work with them.
Jonathan Sack,
Founder Director for a Recruitment Firm in Los Angeles
Great Team to work with . Prompt and consistent deliverables.
Vijay Goswami,
CEO, Xfinion Inc
Absolutely excellent. I have used Mindspace for nearly 2 years for my online US based business. They have capably handled all of my accounts, requests, inquiries and my terrible communication. They keep my business running smoothly with little overall interaction and the value is unbeatable. Highest recommendation!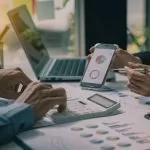 A++ Team . I am using then for 3 + Years
Andrew Gardiner,
Leading distributor to the retail industry of lifestyle accessories Helensvale , QL
Very happy with their services,Great work as always!!! Thanks Manish and the team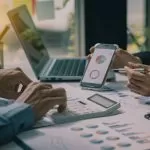 Chibs Okereke,
Medicine Sydney, NSW
Great Job!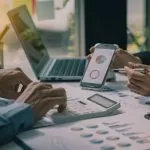 Neil Waterhouse,
Ebay consulting and Trading Sydney, NSW
Kshitij, Manish and Rahul are in charge of handling our accounts on an ongoing basis. The entire team is sharp, on the pulse and a pleasure to work with. They've taken a proactive approach to managing our accounts. We will continue to use their services and i'd recommend them to anyone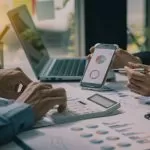 Shannon Semenikow,
Education and Migration Services Melbourne, VICTORIA
They do a great work for us, but there were times when we had to ask them what was happening and they were very proactive and timely sorted our queries and issues
Jamie Xuereb,
Digital Printing Specialists Sunshine West,Melbourne,VICTORI
We have been using them for a couple years now and we will continue to have them as part of our business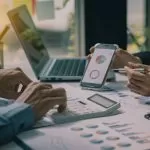 Derrick Muna-Quinata,
US Based Car Dealer
Hours of bookkeeping, Payroll & Tax Return Processing
Softwares We Use