Our Outsource Accounting & Bookkeeping Services
Mindspace is actively providing bookkeeping, payroll and accounting services across all major countries of the world to a wide variety of clients. We at Mindspace, consistently maintain the quality of our services and keep high-quality standards for each of Work Order. Our experienced team of professionals help our clients to reduce operational costs while providing the best support and consultancy along with extending the core services.
Why Choose Mindspace Outsourcing?
Mindspace provides trusted Outsourcing Services for bookkeeping, payroll, and tax preparation.
+12 years of experience
Mindspace is a provider of bookkeeping, payroll and tax preparation services.
We specialize in servicing CPA firms as well as small, medium, and large businesses. We are a true sourced accounting department providing highest level of accounting and bookkeeping expertise and access to the latest technologies. We believe even routine accounting and bookkeeping functions deserve special treatment. We seek to enhance the business performance to our clients.
12
Years Of Work Experience
250
Hours of Bookkeeping, Payroll & Tax Return Processing
Very reliable, we are consistent customer and appreciate the relationship we have with this team. Manish is the only way to outsource all of your book keeping needs! Very fast, reliable and attentive.
Jonathan Sack
- Staffing Company Owner, US
We have been using them for a couple years now and we will continue to have them as part of our business.
Derrick Muna-Quinata
- A US Based Car Dealer, US
We are super impressed with Mindspace. It's saving us hours each month. Bookkeeping Service Support on Xero provided by Mindspace is superlative. They have also been turning around monthly bookkeeping work pretty quickly. I can concentrate on value add tasks like business reports and management summaries.
Ally O'Meally-Watson CIMA
- Business Bright AccountantS , Cardiff, UK
We are proud to use Mindspace as our outsourcing Team in India. They provide a friendly, efficient and cost effective solution for our payroll and accounting functions. The team input a large amount of data into our Sage System and produce weekly and monthly reports to enable us to manage our business efficiently .It is very satisfying to work with
Gerard Mee
Finance Manager - UK Based Beverages Retail Company
Manish has been great to work with, very patient, and very thorough. He's proactive, and so we've retained him for bookkeeping going forward. Looking forward to a great relationship.
Debbi Wouti,
- An E-commerce Retailer, Australia
Work is on time and as agreed. We gave them a complex data/spreadsheet project that had a lot of unique requirements. They have done it well and have adjusted to our feedback. A bonus is that they are about 10 hours ahead of us " we have them doing a weekly analysis of prior week new business acquisition. They work
Michael Hynes, Gymboree Classes
Education and Training Classes - Franchisee Evanston, Illinois, United States
I am very satisfied with the Mindspace. They are responsive, professional, and accurate. They always address any issues promptly and to my satisfaction and I will continue to work with them.
Autumn Fletcher
- Travel Company Ridgfield, Connecticut, United States
We have been working with Mindspace for over a year now and will not be going back to doing the book-keeping ourselves in house. Their service is first rate. Our book keeping in Xero is now always up to date and accurate and I receive weekly summaries of any queries – a list which is getting shorter all the time.
Robert Mc Candless
- Owner of a Caravan Company, US
I have been using the Mindspace to reconcile my books for the past couple of years. they work well and at reasonable prices. I will definitely keep using them.
Steven Nichole
Finance Director, - Fleet Management Company, London
We are an expanding Mobility & IT Consulting firm . We have been working with Mindspace since last 1.5 years and they have been consistent with there bookkeeping services primarily with Xero. It has helped us to concentrate on our core business . We get are management reports and VAT returns prepared on time. Mindspace sends out reminder emails for
Hamish White
- Owner of Mobile Tech and IT Consulting , London
Manish and his team have been dealing with my consultancy book-keeping for 9 months, and I am very satisfied.
Christina
- Owner of a London based Consulting Company
Manish and his team have been great to work with. They are always on top of our books and get things done quickly and more importantly correctly. I would highly recommend them to anyone that is looking for a great bookkeeper.
Daniel Kepka
Kindergarten School and Amazon seller - Calgary, AB, Canada
Certifications and Associations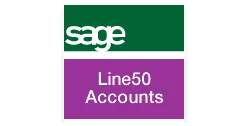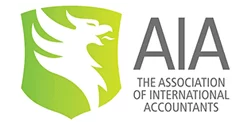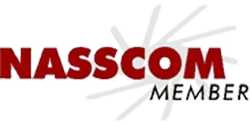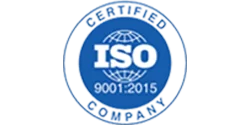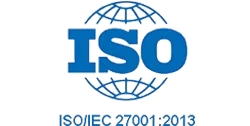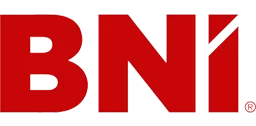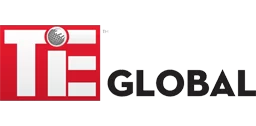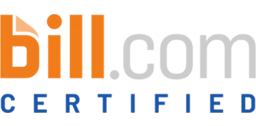 Softwares We Use for Accounting, Bookkeeping & other Value Added Services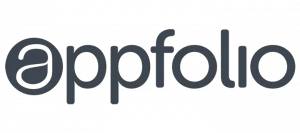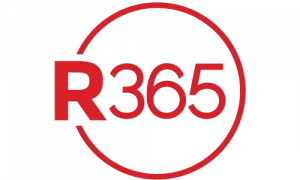 Ensuring a stable financial situation can be achieved through routine operations by a company. It's the...
Introduction In the unpredictable seas of economic downturns, businesses find themselves steering through turbulent waters, desperately...
With rapid modernization, the world of finance has seen massive changes throughout the decades. Formal governing...
What are Outsourcing accounting & bookkeeping services?
Outsourcing accounting & bookkeeping services refer to the practice of hiring a third-party firm or individual to handle some or all of a business's financial tasks and responsibilities. This can include tasks such as bookkeeping, payroll, preparing financial statements, and tax preparation. Companies may choose to outsource their accounting & bookkeeping for a variety of reasons, such as to save time and money, to access specialized expertise, or to improve efficiency and accuracy.
Why Choose Outsource Bookkeeping services?
There are several reasons why a business or CPA Firm might choose to outsource its accounting and bookkeeping services:
Cost savings: Outsourcing bookkeeping can be more cost-effective than hiring in-house staff, especially for small businesses that may not have the resources to hire and train a full-time accountant.
Access to expertise: Accounting firms that specialize in outsourcing have a team of professionals with a wide range of skills and expertise, which can be particularly beneficial for businesses that do not have the resources to hire specialized in-house staff.
Improved efficiency: Outsourcing accounting can free up time and resources for businesses to focus on their core competencies, as they do not have to worry about handling financial tasks in-house.
Flexibility: Outsourcing allows businesses to scale their accounting services up or down as needed, rather than being tied to a fixed in-house team.
Risk management: Outsourcing accounting can help businesses mitigate the risk of errors and mistakes, as the third-party provider is responsible for ensuring the accuracy and timeliness of financial reporting.