As a leading provider of accounting services in the USA, we offer a comprehensive range of outsourced QuickBooks bookkeeping and tax preparation services. Our services include managing accounts receivable and accounts payable, conducting reconciliation, bookkeeping services, and providing management reporting.
We understand that accurate financial reporting is crucial for your business's success, and we are committed to delivering high-quality accounting services that meet your specific needs.
Bookkeeping and Accounting Services For US Businesses
At our bookkeeping and accounting services for US businesses, we offer reliable and accurate financial management solutions to help you streamline your financial processes and make informed business decisions. Our team of experienced bookkeepers and accountants are well-versed in the latest bookkeeping and accounting software, including QuickBooks and Xero, and can handle a wide range of financial tasks, including accounts payable and receivable, bank reconciliation, financial reporting, and tax preparation.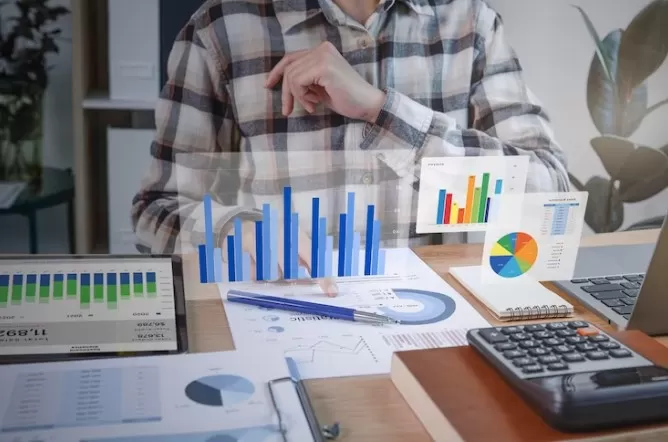 Bookkeeping Services For US Business
We offer online bookkeeping services with considerable experience in bookkeeping and accounting. We add value to outsourced bookkeeping by attaining customer's satisfaction. The services which we offer are as follows:
Double entry bookkeepinge
Trial balance finalization
Setting up charts of accounts
Customized bookkeeping solution available
Perform year-end closings
Accounts Receivable Outsourcing In USA
We offer outsourcing accounts receivable services. These services offer us to focus on core activities by which we can increase our profitability and productivity.
Record and account for revenue
Maintain client Bill and statements
Reduce daily sales outstanding
Maximizing the financial liquidity
Reduce operational and administrative cost
Prepare collection and cash flow management
Customer creation and updates
Booking of receipts
Accounts Payable (AP) Outsourcing
Accounts payable outsourcing services integrate and manage supplier facing process. By this, we minimize the burden of investments on infrastructure, administration, human resource and it setup. It greatly simplifies the accounts payable process.
Reduce accounts payable processing cost.
Greater supplier satisfaction
Customized reporting
Integrate and manage supplier facing processes
Supplier network management
Exception resolution
Multi-level invoice validation
Bank/Credit Card Reconciliation
Reconciliation helps us to update the cash position of the company at regular interval of time. Reconciliation includes following points.
Clear outstanding payments
Clear deposit taxes
Quick and precise matching of company's book and bank balances.
Prepare details of variances
Verify consistency of balances
Reconcile receivable accounts
Reconcile payable accounts
Payroll services
Payroll service plays essential role in small businesses. It helps the small businesses in many ways which are as follows.
Payroll Sheet and Paycheck Creation
Calculation Of Federal Dues(Taxes) and check creation
Calculation of State Dues(Taxes) andcheck creation
From 940 – Quarterly
From 941 – Annually
Reporting and filling W2 and W4
Employee insurance deductions
Management Reporting For USA Business
Financial reporting and analysis unable the management to evaluate the company progress in various business activities. Accounts payable and accounts receivable management reporting involves following points.
Revenue and profit forecasting
Monthly Accrual Postings
Doing Year End and Month End
Real time report updating
Profit and loss statement
Cash flow statement
Empower outsourcing partners
Fixed assets accounting and management
Fixed assets and accounting outsourcing to US Businesses is also one of the important services that we are offer to CPA's. This includes following points which are listed below.
Real time report updating
Reporting solutions available
Management reporting within the budget
Expense and overhead analysis
At Mindspace Outsourcing, we offer a wide range of accounting, payroll, and tax calculation services designed to streamline your business operations while reducing costs. Our outsourced solutions are tailored to meet the unique needs of your business, providing access to a pool of resources working round the clock to deliver high-quality services.
By availing our services, you can avoid the expenses of hiring full-time bookkeepers and accountants internally or locally. We offer cost-effective solutions that enable you to free up valuable resources and focus on growing your business. Our team of qualified and experienced professionals is well-versed in the latest accounting software and tools, ensuring accuracy and efficiency in every task.