Virtual Bookkeeping Services For Businesses
When it comes to running a business, entrepreneurs are often overwhelmed by the numerous demands of keeping their company alive while still remaining profitable. Remote or virtual bookkeeping services can help alleviate the financial and accounting pressures that come with running a company as technology advances. Many business owners who use virtual bookkeeping are quickly realizing the numerous advantages it provides.
Because of the rapid advancement of technology, companies are considering using a virtual bookkeeping service. An accountant can offer virtual bookkeeping services to a client from a distance. As businesses explore innovative and interesting ways to align staffing requirements and workload, telecommuting jobs are becoming more popular. It encourages accountants to work from home instead of going to an office. A virtual bookkeeper posts financial transactions, reviews, and updates statements, and reconciles accounts using computerized accounting software. In terms of cost and flexibility, this type of arrangement will benefit both the company and the accountant.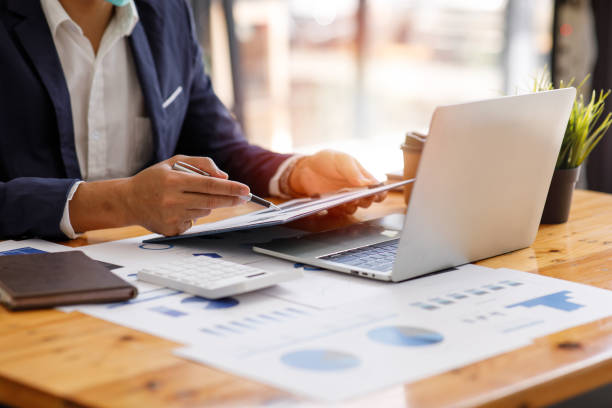 How Does Remote Bookkeeping Service Work?
The business grants the accountant remote access to its server, applications, and financial records to enable virtual bookkeeping. From a home computer, the accountant connects to the company's secure network and accesses the records, after which the bookkeeping program is installed on the home computer. To ensure proper file transfer and communication, any party can buy and register the software, but both must use the same program and version.
Advantages of Remote/Virtual Bookkeeping Services:
Affordability:
Most remote bookkeepers will be able to provide part-time services that will satisfy your small business's needs while still saving you money on an in-house accountant. You won't have to think about paying payroll taxes, salaries, or other hiring costs because they'll be a contract employee.
Your remote bookkeeper, acting as a business associate rather than an employee, would have the experience, expertise, and knowledge to provide reliable and effective accounting services. Remote bookkeepers are often Certified Public Accountants or Enrolled Agents, making them well-equipped to meet all of the company's accounting requirements.
Adaptability:
When you employ an outsourced bookkeeper, you can expect them to work through your schedule and be available whenever you need them. Even if you only have time to handle accounting tasks in the evenings or on weekends, remote bookkeeping professionals can easily adjust to your schedule.
Data Backup that is Safe and Reliable:
It's critical to back up your documents with safe and well-organized software, but it's also critical to keep your records available. Since QuickBooks is consistently dependable and highly accurate, many outsourced bookkeepers use it.
Keeping Your Eyes on the Prize:
The most significant advantage of outsourcing bookkeeping is that it helps you to concentrate on what really matters: running your company. You'll have the peace of mind you need knowing that your day-to-day accounting needs are being handled by an experienced specialist.
You'll also have full access to up-to-date financial reports whenever you need them, making it easier to manage your company and remain organized. You'll be able to use these reports and detailed financial statements to help you make important decisions about your company's future.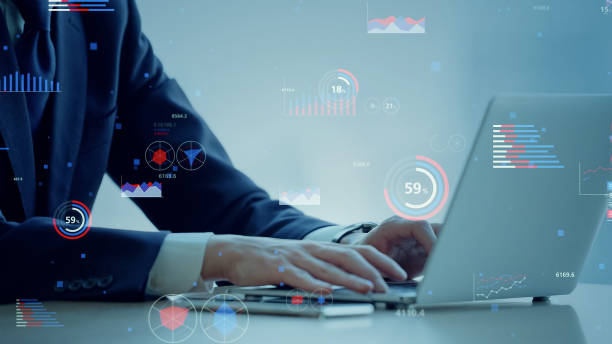 Why Choose Our Virtual Bookkeeping Services?
When considering virtual bookkeeping services for your business, here are some compelling reasons to choose our team:
Expertise and Experience:
Our virtual bookkeeping team consists of highly skilled professionals with extensive experience in the field of financial management. We understand the complexities of bookkeeping and stay updated with the latest industry practices and regulations. With our expertise, you can trust that your financial records are in capable hands.
Time and Cost Savings:
By outsourcing your bookkeeping needs to us, you can save valuable time and reduce costs. Instead of spending hours managing your own books or hiring and training in-house staff, you can focus on core business activities while we handle the financial aspects. Our efficient processes and streamlined workflows ensure timely and accurate bookkeeping, maximizing your productivity and minimizing expenses.
Accuracy and Compliance:
Maintaining accurate financial records is crucial for any business. Our virtual bookkeeping services ensure meticulous attention to detail, thorough reconciliations, and adherence to accounting standards. We stay updated with tax regulations and reporting requirements, helping you maintain compliance and avoid costly errors or penalties.
Scalability and Flexibility:
As your business grows, so do your bookkeeping needs. Our virtual bookkeeping services are designed to scale with your business. Whether you're a small startup or an established enterprise, we can adapt to your changing requirements. Our flexible service options allow you to choose the level of support that suits your business best.
Data Security and Confidentiality:
We prioritize the security and confidentiality of your financial information. Our virtual bookkeeping processes include stringent data protection measures, such as encrypted file transfers, secure cloud-based platforms, and restricted access protocols. You can trust that your sensitive financial data is handled with the utmost care and kept confidential.
Strategic Financial Insights:
Beyond basic bookkeeping tasks, our team provides valuable financial insights and reports that can help inform your business decisions. We analyze your financial data, identify trends, and offer strategic recommendations to improve profitability, cash flow management, and overall financial health.
Customer Satisfaction:
We are committed to delivering exceptional customer service and building long-term relationships with our clients. Our team is responsive, communicative, and dedicated to understanding your unique business needs. We strive to exceed your expectations and provide you with peace of mind, knowing that your bookkeeping is in reliable hands.
Choose our remote bookkeeping services and experience the benefits of professional financial management tailored to your business. Contact us today for a free consultation and discover how we can help streamline your bookkeeping processes and drive your business forward.
Conclusion:
Remote bookkeeping can be advantageous in a variety of ways, but it is critical to thoroughly study the various professionals available. Having a sensitive and trustworthy bookkeeper is critical because you can't just walk into their office when you need anything. To ensure you find the right partner for you, ask questions, search the internet, and read reviews.
Frequently Asked Questions about Virtual Bookkeeping
Here are some common questions and answers regarding remote bookkeeping services:
What is virtual bookkeeping?
Virtual bookkeeping refers to the process of managing and maintaining financial records for businesses remotely. It involves using digital tools and technologies to handle bookkeeping tasks without the need for in-person interaction.
How does virtual bookkeeping work?
With virtual bookkeeping, you can securely share your financial documents and information with our professional team through encrypted channels or secure cloud-based platforms. Our skilled bookkeepers will handle your records, perform reconciliations, generate reports, and provide ongoing financial support.
Is virtual bookkeeping secure?
Yes, virtual bookkeeping can be highly secure when appropriate measures are in place. We prioritize data security and employ industry-standard encryption protocols, secure file transfer methods, and strict access controls to protect your sensitive financial information.
What are the benefits of virtual bookkeeping?
Virtual bookkeeping offers numerous benefits, including cost savings, increased accuracy, time efficiency, and access to skilled professionals. Outsourcing your bookkeeping needs allows you to focus on core business activities while ensuring your financial records are maintained accurately and up to date.
How can virtual bookkeeping save me time and money?
By outsourcing your bookkeeping tasks, you eliminate the need to hire and train in-house staff, saving on recruitment costs and overhead expenses. Additionally, virtual bookkeepers are experienced and efficient, reducing the time required to manage your financial records.
Can virtual bookkeeping accommodate my specific business needs?
Yes, our virtual bookkeeping services are customizable to suit your unique business requirements. We work closely with you to understand your industry, operations, and financial goals, tailoring our services to align with your specific needs.
How do I get started with virtual bookkeeping services?
Getting started is easy! Simply reach out to our team through the contact information provided on our website. We offer a free consultation where we can discuss your needs, provide further details on our services, and offer a customized quote based on the scope of your requirements.