Importance of financial data security
Data security is one of the biggest concerns for a majority of companies, and it is of paramount importance when it comes to financial companies. For any financial company, financial information plays a crucial role without a doubt, which in turn enhances the importance of economic data security in an accounting firm where they have to deal with the financial information of a plethora of patrons. The main concern is for accounting companies as they are mainly operating under the fear of some database for financial data being hacked or lost.
Importance of financial data security :-
The company's asset- One is more into dealing with the finances of their clients no matter if they are an accounting firm or other financial services providing firm. It is vital to provide security to the financial data when dealing with this as financial security may not just cause damage to the clients' finances, and one's firm may lose trust in no time.
Financial data is weak to attack- some of the small accounting firms and financial services providing firms often are under the impression that they might not be targeted, but they must know that hackers don't consider the small or big-size firms; they just look for jacks where they can hack the financial information in a click of a button. Hence, one needs to consider aligning with financial information security compliance properly to safeguard the given information.
Ensure unwanted process files- There are several hackers out there who can also put the automated file in the process that can breach data information, and at the same time, it can cause unwanted transactions, which can lead to plenty of security concerns.
Protect several company regulations- there are no reliable companies or firms that can lead to a problem with customer information intentionally, but if they fail to have weak data security, it might unintentionally enhance the risk of financial information.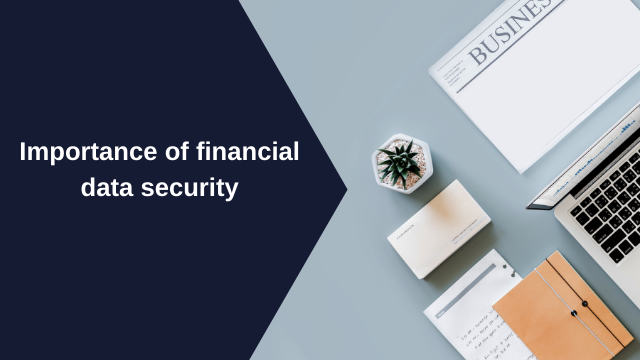 Some essential tips to ensuring security for database for financial information
Strong password- one of the vital things for ensuring perfect data security is to have a strong password, and it must be challenging even for the software patches to get the password by plenty of trial methods.
Data encryption- It is one of the best ways to protect data, especially while you choose to transfer it, and there is plenty of software that can provide fantastic data encryption while sending the transfer or message.
Using the best antivirus software- No doubt, there is a plethora of anti-virus software available, and one just needs to select the one which aligns with their goals while protecting them from malware and viruses.
Data backup is a must- there are plenty of possibilities of data loss; even though one might take all necessary steps to protect their data and to ensure they have valuable data with them, it is vital to take the data backup regularly, like on a weekly or daily basis.
Hence data plays a crucial role, and you must secure it.